Okay, enough with the suspense. Like I said in the previous post, I was not done using my camera after I left Kristen and Mike's reception in Seattle. I headed straight to the hospital to see Trevor's first child, only about an hour after birth. It was meant to be, the first kid in our close group of friends is born on a weekend I happened to be in Seattle.
Here she is....can you guess what college she'll most likely go to? Go Cougs!!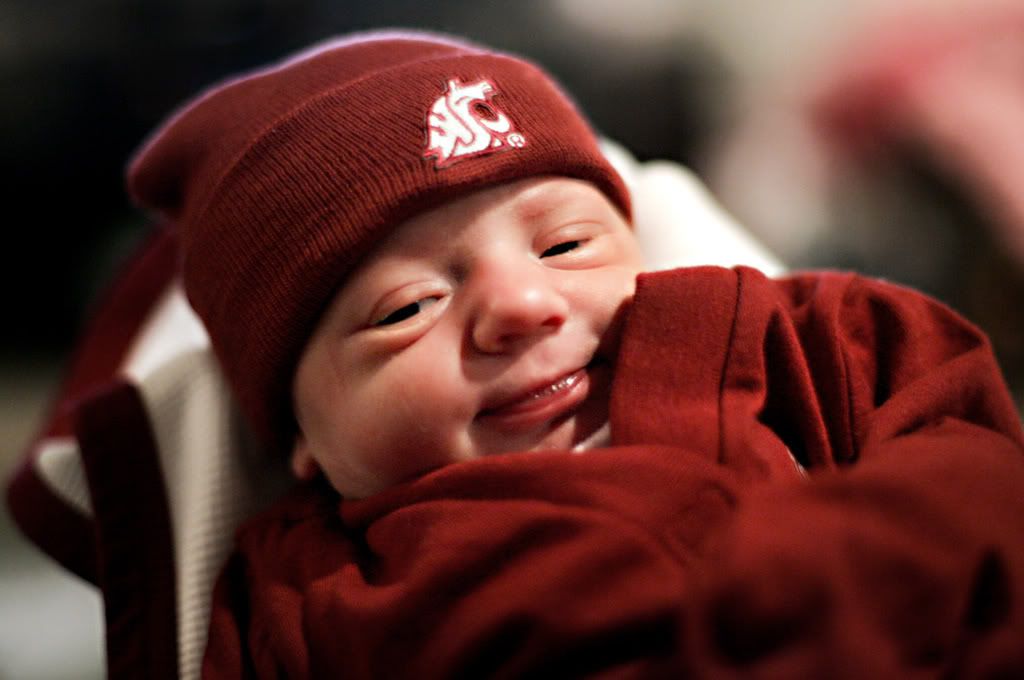 I bet the proud mama loved having a camera in her face just after having a baby....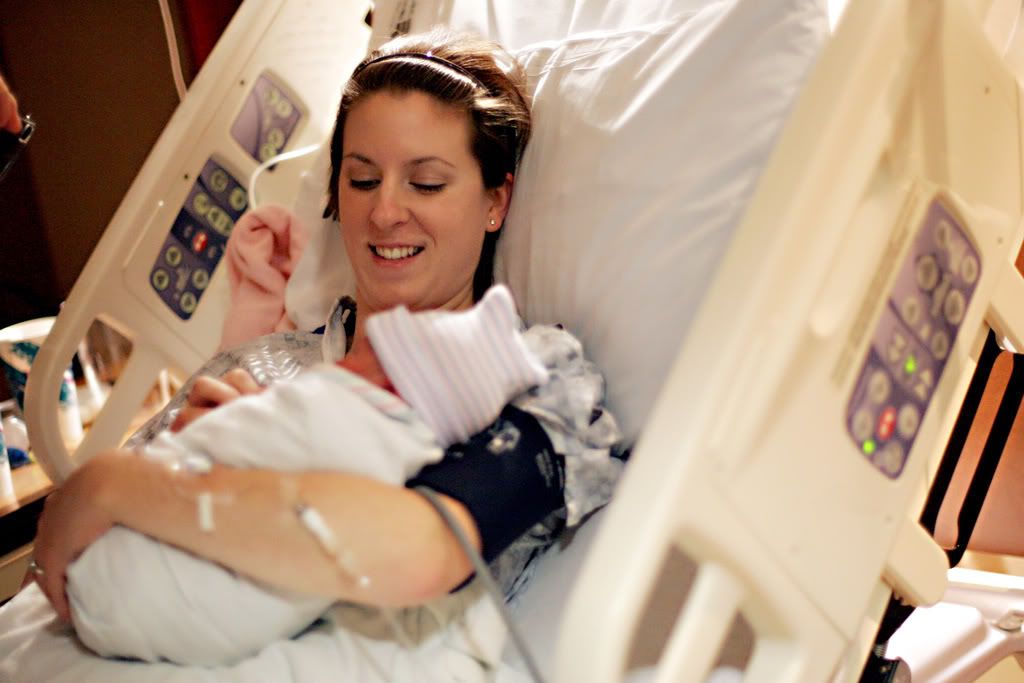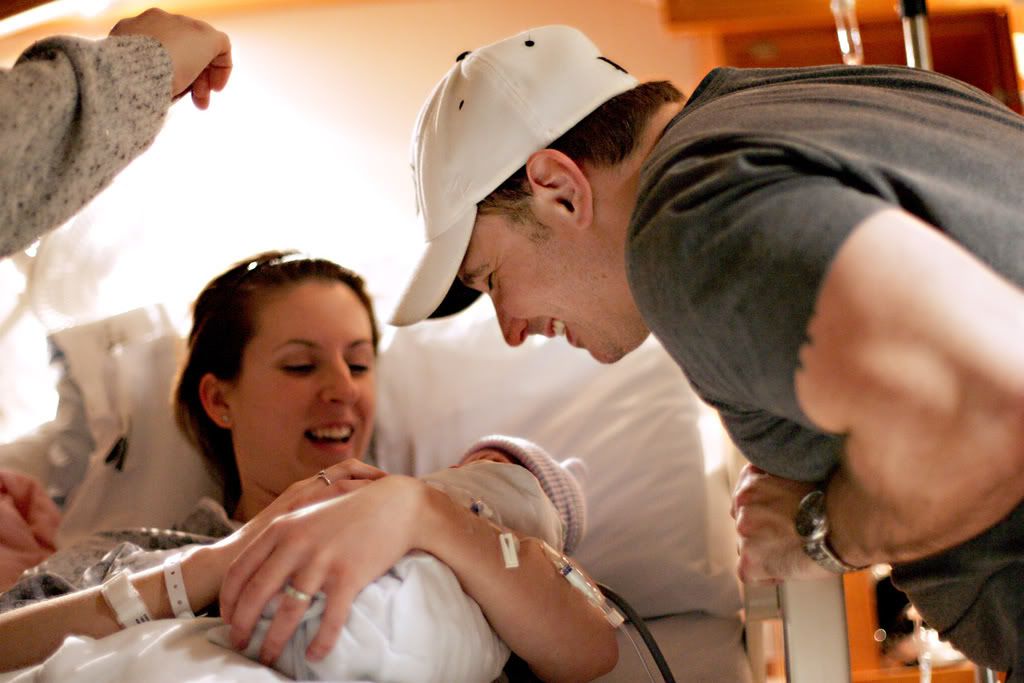 Time for a bath....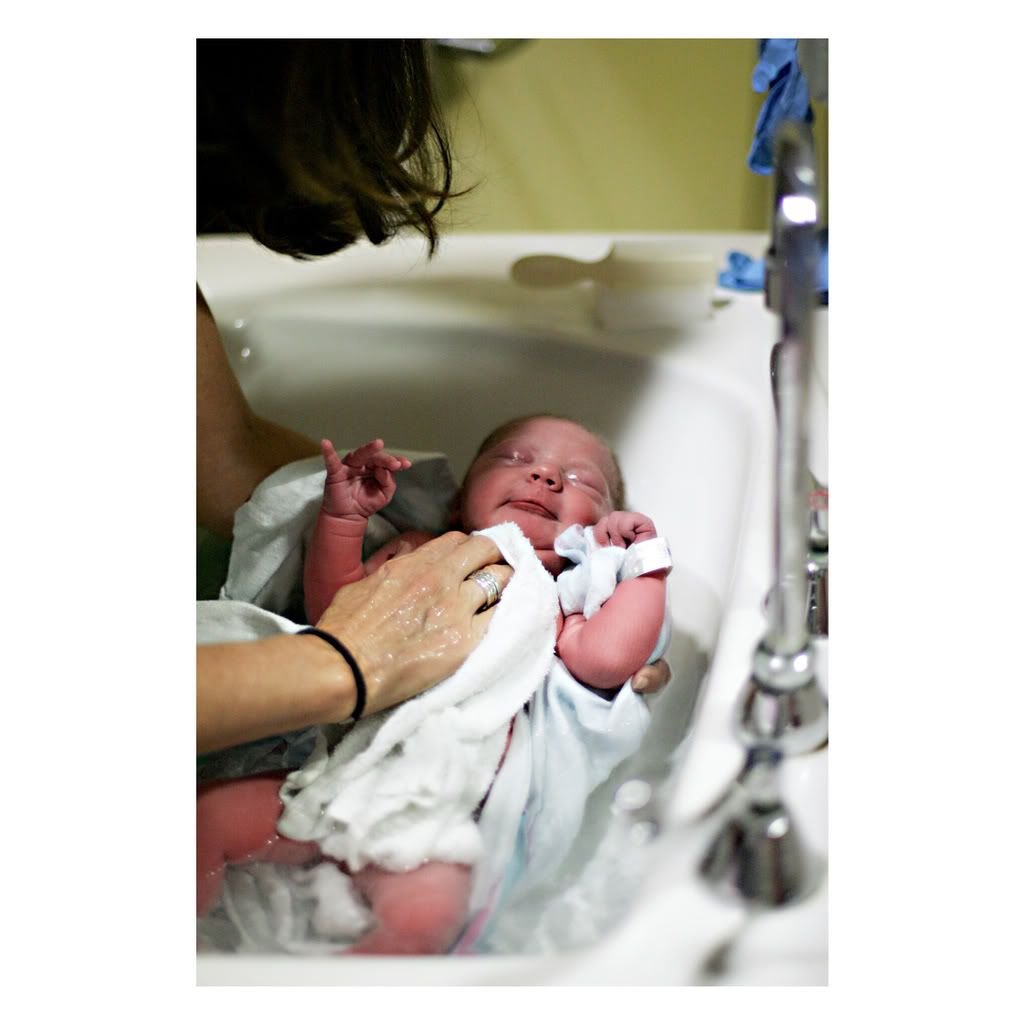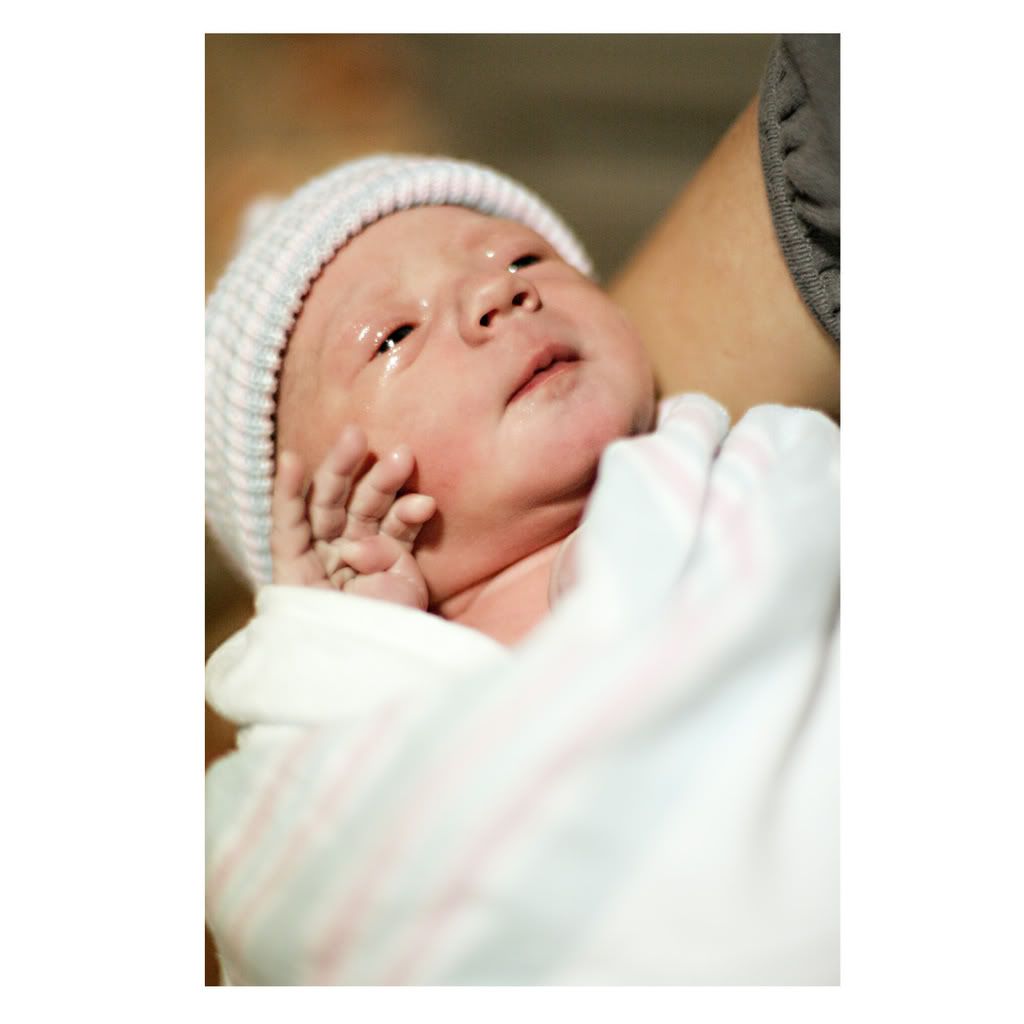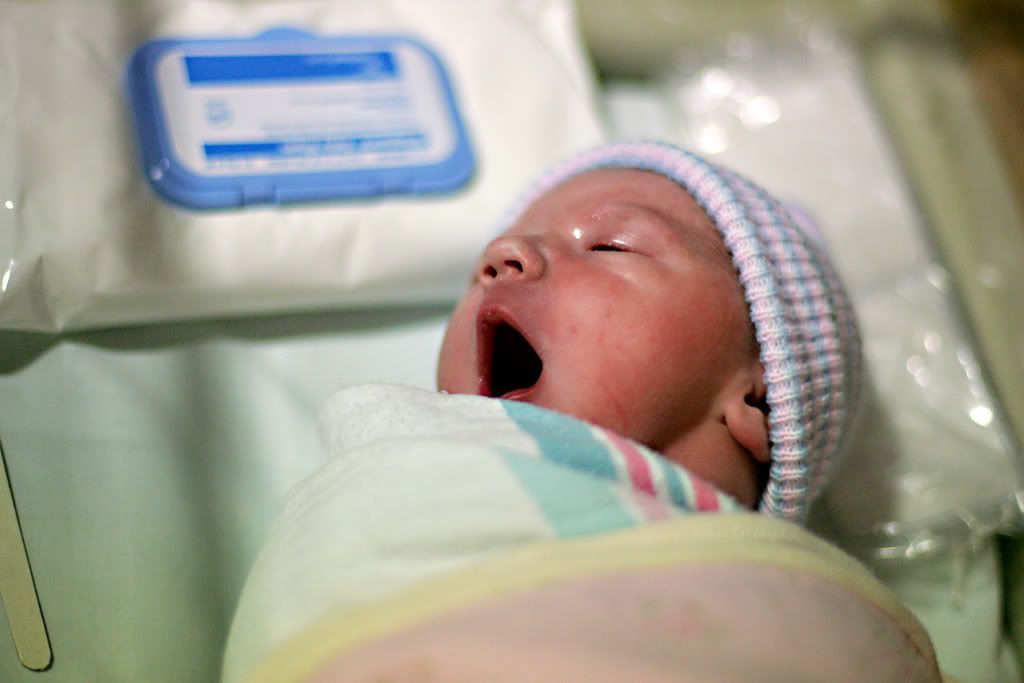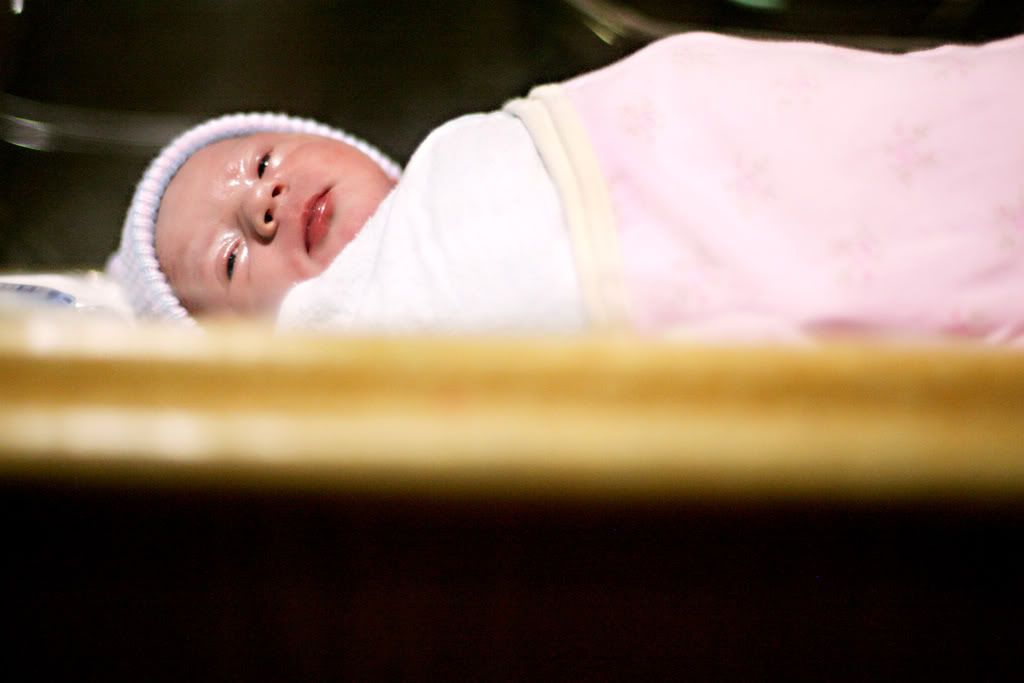 Proud papa....
Maddie's a big sister now!